eGift Cards to a multitude of stores can be purchased through Wikibuy.
To do so, click the 'Redeem Credit' button under your account drop-down...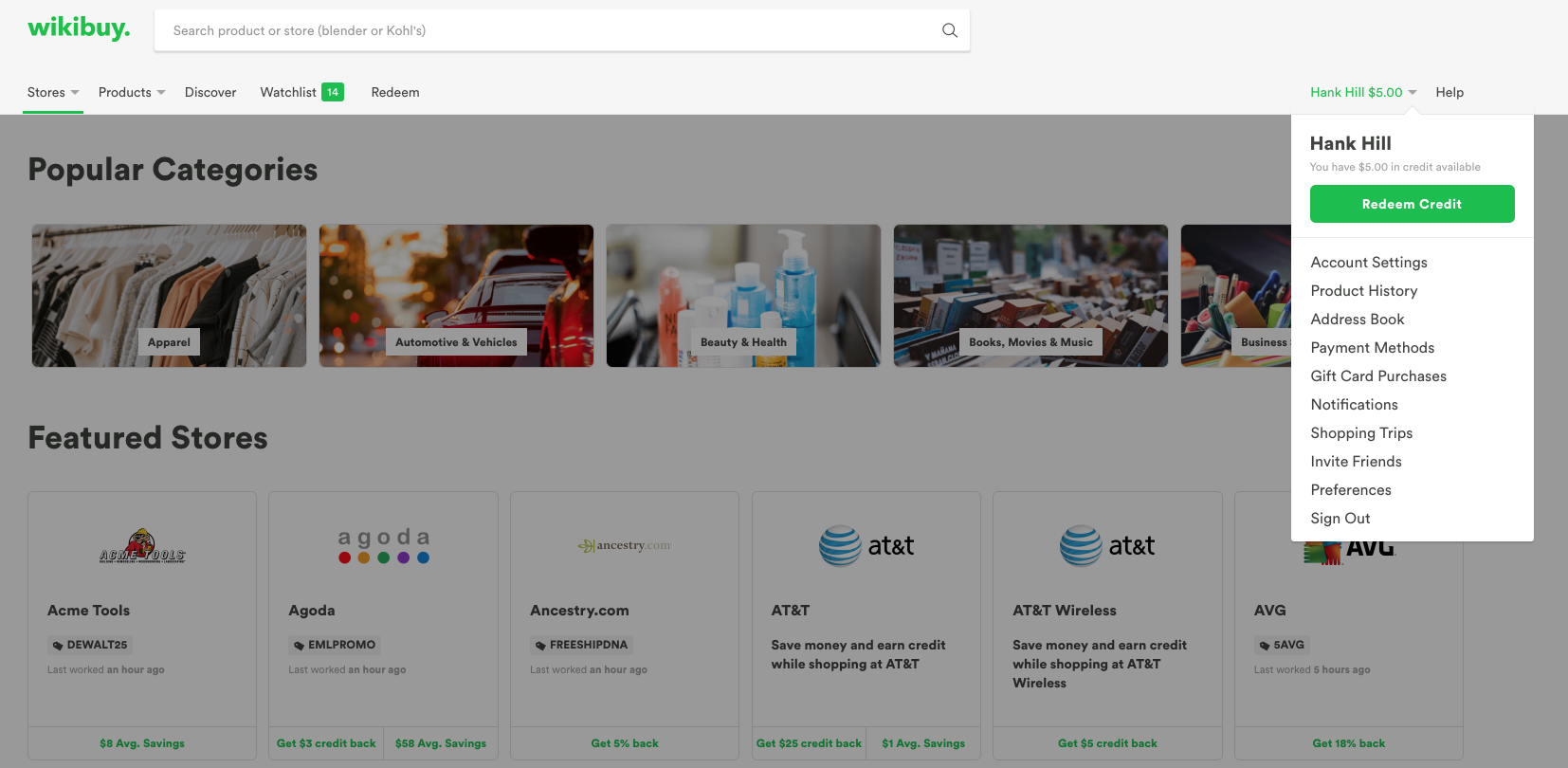 ... or visit the Wikibuy Credit Redemption page directly, where a scrollable row of eGift cards are available.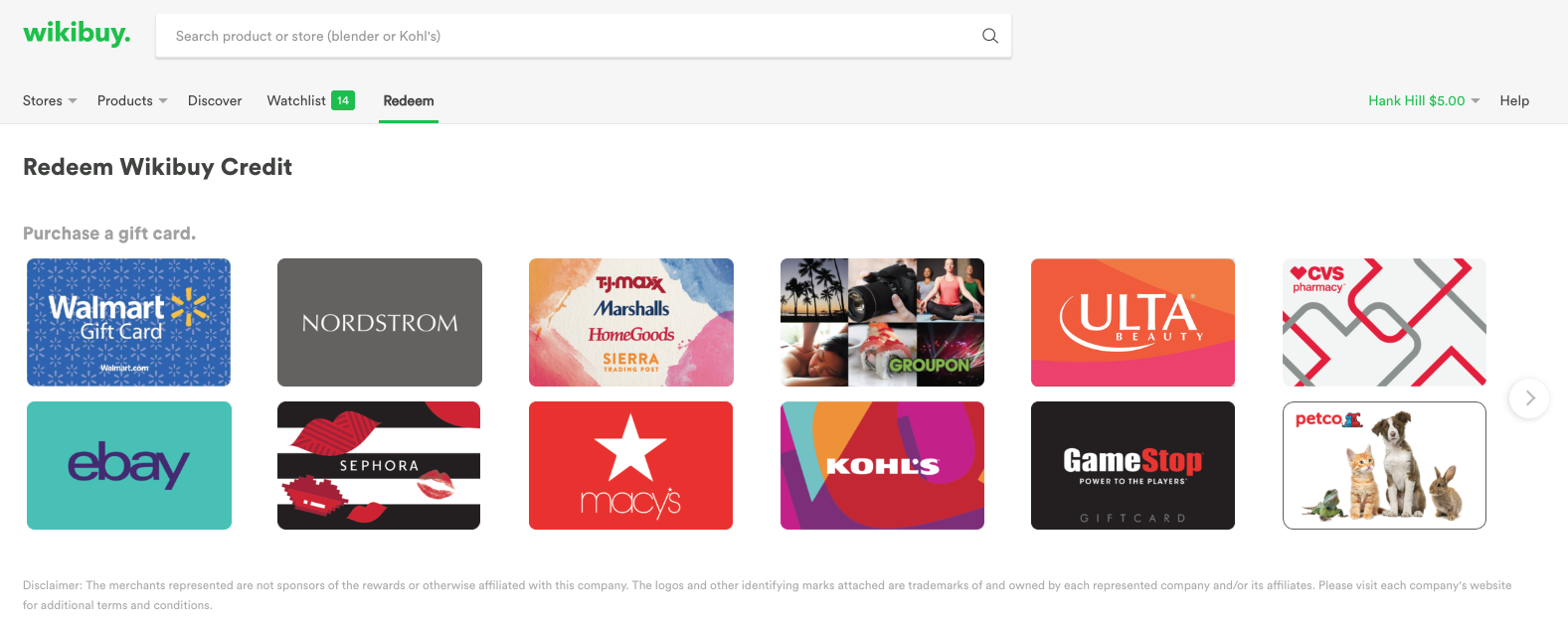 Selecting an eGift Card will open a checkout screen where an amount and preferred payment method can be chosen. Any applicable disclaimers and/or gift card terms will be displayed below the eGift Card logo.
Enter the desired eGift Card denomination amount and the total will update to the right on the checkout screen, where the payment method can be adjusted as well. Any applied Wikibuy Credit will also be automatically reflected in the final total. A credit card is also required for identity and security purposes on any Wikibuy account redeeming Credits for an eGift Card.

To activate an eGift Card, click here or follow the steps detailed in the order confirmation email, which should arrive at the address listed in your Wikibuy account within 24 hours of completing an eGift Card purchase.
Note: Infrequently, eGift Card purchases may fail for reasons unrelated to your account. If an error occurs during checkout, please wait a few minutes, refresh your page and re-attempt the purchase. Your payment method will not be charged in these instances.
Looking to earn Wikibuy Credit? Click here to learn how! As always, if you have any other questions, please don't hesitate to email help@wikibuy.com.