Wikibuy Credits can be redeemed for gift cards to partnered stores or for products which are available through Wikibuy Checkout. To view products available via Wikibuy Checkout, click the 'Redeem Credit' button under your account drop-down.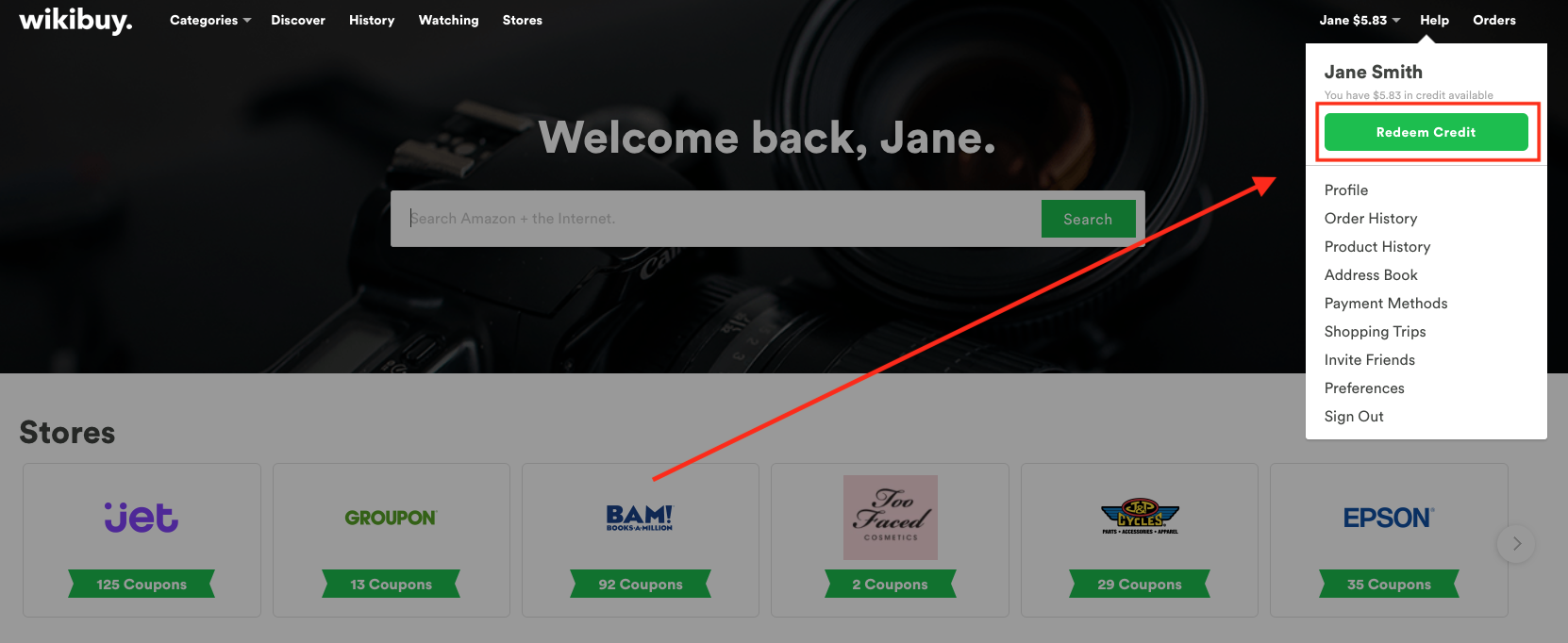 When a product is available through Wikibuy Checkout, a green "Add to Wikibuy Cart" button will appear on the product page. Click this and you will be taken to our one-page checkout screen.

Sometimes the Wikibuy Checkout option may not be the cheapest price. In that case, you'll see Wikibuy in the list of seller's below, like this:

To learn more on how to receive Wikibuy Credits, click here or email us at help@wikibuy.com.