Wikibuy Credits can be redeemed for gift cards to partnered stores on Wikibuy directly. To view gift cards available on Wikibuy, click the 'Redeem Credit' button under your account drop-down.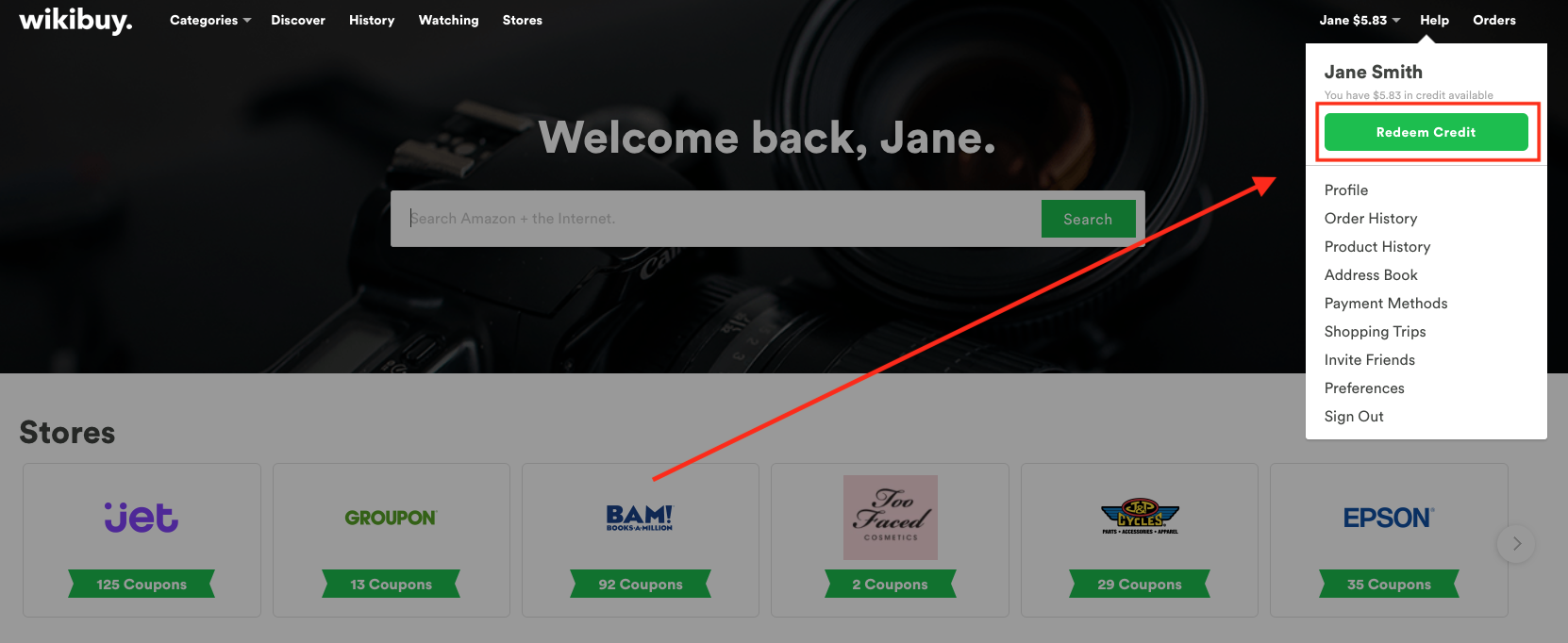 From there, you can choose from dozens of merchants to purchase gift cards from.
To learn more on how to receive Wikibuy Credits, click here or email us at help@wikibuy.com.