Wikibuy tests coupon codes at hundreds of retailers with just one click! While shopping at a participating retailer, a notification from Wikibuy will appear on the cart page or checkout page—generally wherever a coupon code field is present.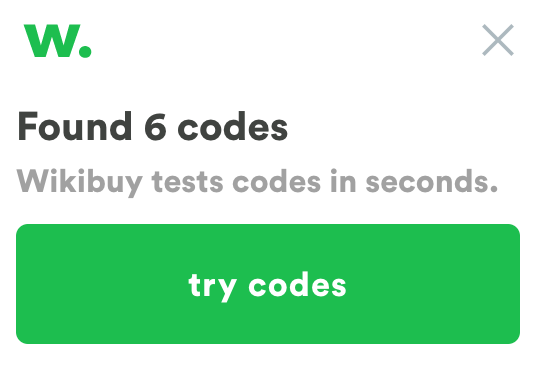 When the notification above appears, click the big green "try codes" button—and watch as the codes are automatically applied.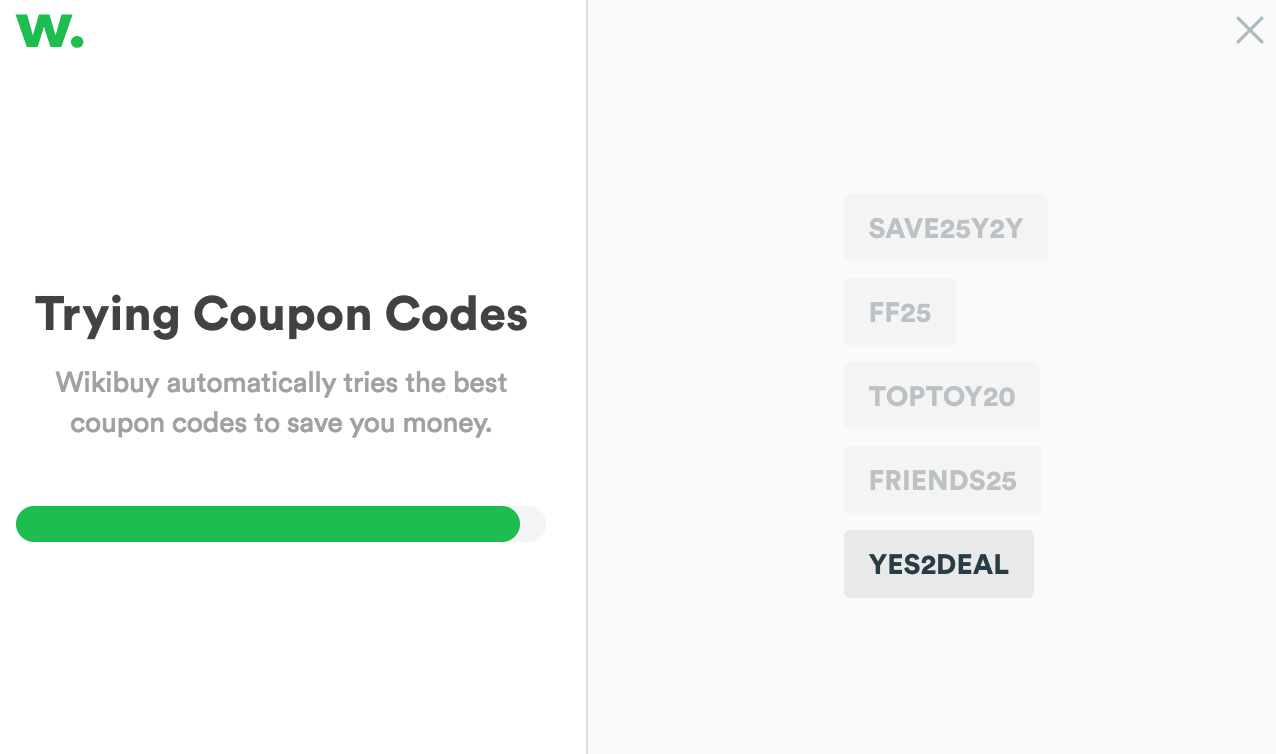 Depending on how many codes Wikibuy finds, it should only take a few moments for all coupons to be tested. Once all codes are tested, Wikibuy automatically applies the best coupon code from the bunch and displays the total amount of savings.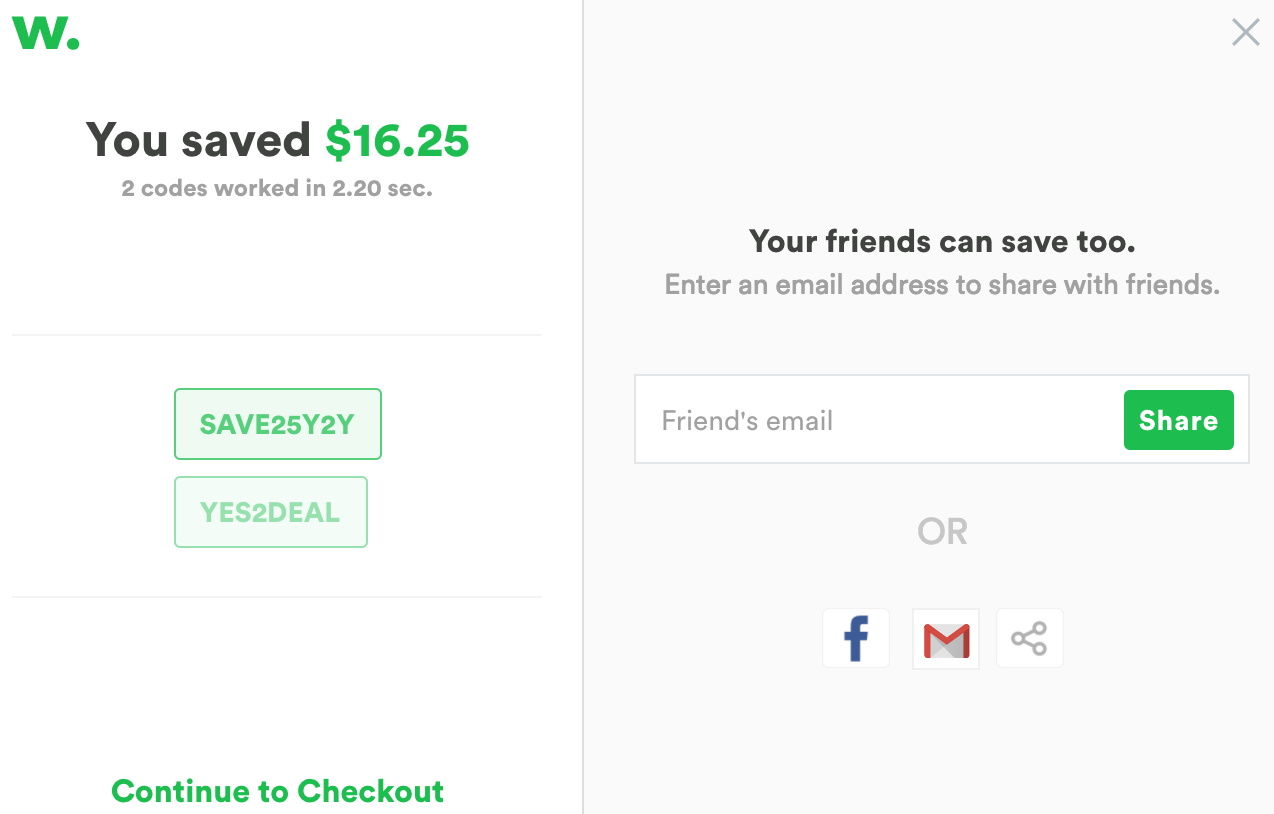 With the above example, you can see that 2 codes worked and $16.25 is saved within 2.20 seconds of testing coupon codes.
If you come across any issues with coupons, please email us at help@wikibuy.com to let us know!
Did you know that in addition to coupons you can earn rewards points to use towards gift cards on Wikibuy? You can do so by activating the Wikibuy extension at participating retailers or enrolling your credit card for local purchases. To learn more about Wikibuy Credits, click here.