Receive Wikibuy Credits when shopping on partnered online stores (Walmart, eBay, etc...) by clicking the "ok" button when prompted through your extension in the top right of your browser window. Receive Wikibuy Credits at local stores by enrolling in Wikibuy's Local Offers program and making qualifying in-store transactions.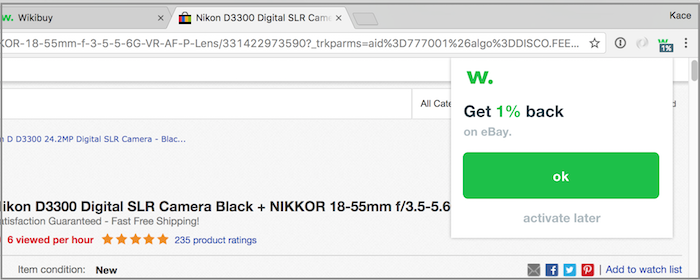 Wikibuy Credits can be used to purchase any of the thousands of products available through Wikibuy
. Your Credit balance can be viewed here at any time.
Have credits and want to redeem them?
Click here
to learn how!